How to Trade bitcoin on Localbitcoins | Localbitcoins review
In this tutorial, I'll teach you everything you need to know about Localbitcoins, including;
How to register on Localbitcoins

How to buy bit coin on Localbitcoins

How to sell bitcoin on Localbitcoins
Also Read: How To Trade Bitcoin On Remitano Nigeria
What Is Localbitcoins?
Localbitcoins is a peer-to-peer cryptocurrency marketplace/website – meaning you don't Buy Bitcoin from the company.
Instead, all the transactions are from person-to-person (buyer and seller) - with Localbitcoins just acting as an escrow (to hold the bitcoins till payment is made and confirmed).
Localbitcoins is both a marketplace, and a bitcoin wallet! So, you are not limited to only meeting bitcoin buyers and sellers on Localbitcoins.
You can also use the online wallet they provide to you – to send bitcoin, receive bitcoin, and store/hodl bitcoin!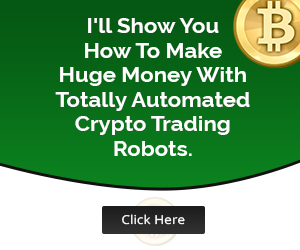 Localbitcoins Registration:
Opening a new Localbitcoins account means you will also have a bitcoin wallet! To register an account with Localbitcoins, do the following;
Step 1:

Go to Localbitcoins SignUp page on their site's homepage.
Enter your Sign Up user details (i.e., Username, Email and Password), then – Tick the 'I'm not a robot' Captcha box.
Step 2:

Click the 'Register' button
I strongly recommend you use a very strong Password! Because, your bitcoins are going to be stored in your Localbitcoins wallet - which is not an ideal place to store large amounts of bitcoin. It's more secure to store your bitcoin in dedicated wallets. E.g, A Hardware wallet, Paper wallet, or Blockchain.com online wallet).
After the registration form is submitted, a verification Email will be sent to the email address you entered during SignUp.
Click the Verification link sent to your email.
You now have a user account with Localbitcoins!... Now, don't get carried away mate,... The next step, is to verify your Mobile Phone number on Localbitcoins.
You can find the option for Phone number verification, under 'Edit Profile', on Localbitcoin's Menu header bar.
Enter your phone number in international format (by selecting your country's Zip code first, then typing your complete Phone number into the second box).
In a few seconds, you'll receive a Text message containing a verification code. Input this code on the website.
Phone number verification is very important (especially if you want to add more security protocols to your Localbitcoins account – Like Two-Factor authentication).
How to Buy Bit Coin on Localbitcoins:
Step 1: Create an account - as shown above. Click here to SignUp if you haven't.
Step 2: Go to the main page, and type in the Amount of bitcoin you want to Buy into the Search box, choose your location and a payment method.
If you're unsure how you would love to pay, choose "All online offers" as your payment method. Localbitcoins will list bitcoin traders available in your region.
Step 3: Choose a Trader with a good reputation score and a high amount of trades from the list of advertisements.
The response time indicator shows if a trader replies within 5 minutes (green colour indicator), within 30 minutes (yellow colour indicator), or slower than 30 minutes (grey colour indicator).
Click the 'Buy' button to view more information about an advertisement.
Step 4: After you press the 'Buy' button, you'll be shown more information about the advertisement - including the terms of the trade of the seller.
Read through them before submitting the trade request, if you don't agree with them you can go back to the previous page and choose another advertisement.
To start the trade, input the amount of bitcoin you want to buy; in the blue box, enter a message for the seller, and Press the 'Send trade request' button to the start the trade.
Be sure you're ready to pay when clicking the button, if you don't pay before the payment window is over, the trade will be automatically canceled.
Step 5: Once you have made the payment, click the 'I have paid' button.
Once the trader confirms that your payment has been received, your Bitcoin will be released from escrow, and will be instantly available in your Localbitcoins wallet.
And that's all there is to it, congratulations on your first Bitcoin trade!
ALSO READ: Top 10 Cryptocurrencies
How to Sell Bitcoins on Localbitcoins:
Step1:

Make sure you've already created an account (as I showed you towards the beginning of the post). SignUp Here if you haven't.
Step 2:

Go to the main page and in the search box select the option QUICK SELL. Fill in the form with the amount you want to sell in your currency and choose a payment method.
If you're unsure how you want to be paid, choose All online offers as your payment method. Localbitcoins will then list all Bitcoin offers available.
Warning:

Some payment methods are considered to be high risk... And, bitcoin transactions are completely irreversible.
Once you sell your Bitcoins it's not possible for you to recover them, even if the buyers payment is reversed.
That's why we recommend you sell with a low risk payment method to experienced users with a large amount of previous trades and 100% feedback.
Step 3:

From the list of offers, choose a trader who has good reputation score and a high amount of completed trades.
The response time indicator shows if a trader replies within 5 minutes (green colour indicator), within 30 minutes (yellow colour indicator), or slower than 30 minutes (grey colour indicator).
Step 4:

After you press the 'Sell button', you'll see more information about the offer - including the terms of trade. Read through them carefully before submitting the trade request. And if you don't agree with the terms, you can go back to the previous page and choose another offer from a different seller.
To start the trade, type in the blue box how much you want to sell, enter a message for the buyer and click the Send trade request button to the start the trade.
Once you start the trade your Bitcoins will be moved from your wallet to the trade escrow.
Step 5:

After you've sent the trade request the buyer will ask you for your payment details (e.g. if you want to sell for a bank transfer the buyer will ask for your bank account information).
After you have given the seller the payment information the buyer will pay for the Bitcoins and confirm it to you.
You're Reading: How to buy and sell bitcoins on Localbitcoins
[IMPORTANT]: Make sure you have received the money into your account before releasing the bitcoins. NEVER release Bitcoins before you have confirmed the receipt of the payment in your Bank account, or the payment method of your choice.
Bitcoin transactions are irreversible, once you send the Bitcoins to the buyer there no way to get them back, even if the buyers payment doesn't show up.
Once the payment has been confirmed at your end, you can then scroll down the page and Click on 'Release bitcoins'. This will send the Bitcoins from the trade escrow to the buyer, and mark the trade as complete.
How to buy and sell bitcoins on Localbitcoins.com
How To Create A Sell Ad On Localbitcoins:
On LocalBitcoins, you need to be a tier-one or higher verified user and you have to have Bitcoin in your LocalBitcoins wallet.
Keep in mind that advertising on LocalBitcoins is subject to an escrow fee of a 1% of the total trade value of each completed trade.
Choose to create a Sell ad and select your preferred payment method.
Make sure you familiarize yourself with the risk level assessment of each method you use.
Then, choose the currency you want to trade in and enter the location of the trade.
Fill in your payment details according to the payment method you have chosen.
You can choose to generate a payment reference number for each trade.
This is helpful if you wanna match money transfers to specific contacts.
In the terms of trade field, you can specify any other details you require.
Because the price of Bitcoin fluctuates, the easiest way to trade by specifying a percentage margin you want over the Bitcoin market price.
Choose a smaller margin to have your ad listed higher and attract more contacts.
Advanced users can use price equations to fine tune how the trade price is determined.
Here, you can also set up the minimum and maximum transaction limit for each trade.
With the opening hours feature, you can choose when your advertisement will be automatically shown and hidden.
The transaction volume coefficient affects repeat traits with a contact.
The transaction amount is limited to this factor of total past trades with the contact.
The track liquidity option limits the overall amount you can sell with the specific ad to the maximum transaction limit.
When a buyer opens a trade, the trade limit for the next trade is automatically lowered by the amount that was traded.
You can choose to filter buyers by their minimum previous trade volume and minimum feedback score.
If you wanna allow users without any earlier trading history you can set up a limit for their first transaction.
Lastly, you can enable additional security options to limit your buyer pool to higher levels of verification.
When you're happy with the settings, click on Preview to see how users will see your ad.
When you're ready to go live, click on Publish.
Your ad is now published and waiting for buyers to initiate a trade.
You can keep an eye on your ads and open trades from your LocalBitcoins dashboard.
When a buyer initiate a trade, the amount of Bitcoin is automatically put into escrow until you confirm that you have received payment.
Communicate with your buyer to navigate the payment process.
Remember, never released Bitcoins from escrow until you have independently verified that you have received and have access to the payment.
There's no way to reverse Bitcoin transactions once they are released.
Pros and Cons of Trading on Localbitcoins

| Localbitcoins Review:
PROS:
Localbitcoins is one of the most private ways to purchase bitcoins

In some countries it is the only way to buy bitcoins

It allows you to buy bitcoins with many payment methods

Localbitcoins itself does not impose any limits on its users. Users are free to decide on their own prices and limits.

No buying or selling limits imposed by Localbitcoins
CONS:
There are many scams and you need to use caution

Limits And Liquidity: How Much Are You Buying?

Some sellers will require ID verification for larger amounts.
Live Price of Bitcoin, and other Cryptocurrencies on our Home page.
Should I Trust Localbitcoins?
Yes! Localbitcoins is a very trustworthy marketplace!
They are available in over 200 countries around the world, including third world countries - and they really make buying and selling bitcoins in such countries easy and safe.
Localbitcoins

has been around since 2012, and has its Headquarters in Finland.
Localbitcoins

is very secure – it has never been hacked.
Localbitcoins

is decentralized! There's no verification needed at all... All you need to do is to verify your phone number and your email – that's all (some buyers and sellers may however request a form of ID from you; in order to trust you).
When you send bitcoin from a Localbitcoins wallet to another Localbitcoins wallet, you don't need to pay any fee (it's free and secure)! Remember to turn-on 2-Factor authentication to increase the security of your coins.
Review Buyers/Sellers Easily on Localbitcoins:
Once you have seen the buyers and sellers list, filter out reliable buyers and sellers according to their reputation. The reputation can be seen in brackets against the name of seller and buyer in this form (30+, 100%).
This is how you will see the trade and seller/buyer details on clicking the deal. You can vouch for feedback score of anything above 90% and confirmed number of trades above 20.
At least this is how I narrow down my trades and seller/buyers, and it has worked well for me.
Explore The Plethora Of Payment Options:
Another excellent feature of LBC (Localbitcoins), is you can use their variety of payment options. On Localbitcoins, one can buy BTC in the following ways:
Buy BTC with cash

Buy BTC with prepaid cards

Buy BTC with wire transfers

Buy BTC with payment gateways

Buy BTC with gift cards

Buy BTC with other cryptocurrencies
Escrow Your Bitcoin Trade Always:
All online trades on Localbitcoins are escrow protected.
Meaning, when trade begins, the amount of bitcoins for the deal is automatically reserved from the seller's Localbitcoins wallet.
This means that if the seller runs away with your money and does not release your Bitcoins, Localbitcoins support can release the Bitcoins to you from escrow.
On this note, if you're selling Bitcoins, never release the escrow before you know that you have received money from the Bitcoin buyer.
Also, note that local trades do not have escrow enabled by default, but when you request and get in the trade, it gets activated. (Source: Localbitcoins.com)
Give Feedback For The Deal:
When you indulge in a trade, the option to give feedback about the seller and buyer gets activated.
You can use these feedback scores to rate your trade experience with a particular trader and help Localbitcoins preserve that rating for future.
In this way, with each trade, you are making LBC a better and more secure platform. And for this, there are four types of ratings or feedback one can give on Localbitcoins based on their experience of trade;
- Positive
- Negative
- Neutral
- Block without feedback
This score also decides whether the trader will be listed on the top or at the bottom.
You're reading the post: How to buy and sell bitcoins on Localbitcoins
How much are Localbitcoins Fees?
I was quite impressed with their fee model as registering, buying, and selling is entirely free. While creating an advertisement, the users who develop ads are charged 1% for every completed trade.
And another cool thing is that while transferring BTC to wallets of other Localbitcoin users the transaction fee charged is zero. Basically, you can do free transactions to and from Localbitcoin user's wallets.
How is the Customer Support of Localbitcoins?
In my case, the LBC support team has been rather quick.
Their support team is reachable on emails and replies within three days. But in events when Bitcoin trend is surging, their support comes under tremendous pressure due to which the response gets slightly delayed.
But in that case too, their support is useful, and their frequent issues section is also very helpful in raising tickets.
Whom Is Localbitcoins For?
Localbitcoin is for anyone who:
1. Wants to get started in BTC and buy their first BTC
2. Want to buy BTC in cash or any other payment method
3. Wants to make a career in trading
4. Wants to convert other currencies in BTC
5. Wants to sell BTC for cash
6. Wants to trade BTC with an escrowed service
7. Want to avoid banking system and live on crypto, etc
Is Localbitcoins safe to use?
Yes. Localbitcoins is safe!
We have used it, and we rate it highly as a go-to service for people who want to buy Bitcoin in cash in any other third world countries where the banking infrastructure is not as supportive.
However, there are certain things to note and caution while using LBC and here are those:
Thoroughly check the terms of the trade while dealing in BTC on LBC.
If you are a seller, never release the escrow manually before you have checked and received your money with you in your bank or your hands.
If you are a buyer, wait for at least six confirmations before considering the BTC transaction successful. This can take up to an hour.
If you are dealing in huge volumes, it is advisable to meet the buyer/seller in a public place.
Always stick to communication on the Localbitcoins platform itself so that in case of any dispute it can be used as proof. Avoid using WhatsApp or Facebook for communication.
Some other points that you need to take care are:
Check the trader's trust score or feedback score. The higher the score the better it is to trade with that trader.
Also, check if a trader has done more than 20 trades. It is quite safe to trade with that trader as he/she is not a newbie.
Always stick to communication on the Localbitcoins platform itself so that in case of any dispute it can be used as proof.
Never release the escrow manually before you have checked and received your money with you in your bank or in your hands.
Also, it is best to trade with traders who have a complete profile or you can ask for verification or ID submission for higher amounts before indulging in trade via Localbitcoins.
If you do these things right, you don't need to worry about getting scammed.
Plus, Localbitcoins' UI is intuitive to navigate; which makes it a top contender amongst P2P Bitcoin exchanges.
And lastly, its legitimacy speaks for itself when you see these global volume charts for Localbitcoin from 2013 and how it has grown:
How to buy and sell bitcoins on Localbitcoins
So go ahead and try out Localbitcoins for yourself.
Create A Localbitcoins Account For Free
Now time to hear from you: Have you used Localbitcoins yet? If you have, do share your experience with us in the comments below.
Like this post? Don't forget to share it!
4 Ways To Buy Bitcoins:
Before you can buy Bitcoins, you'll need a bitcoin wallet to hold them.
Bitcoin wallets are programs that help you send and receive Bitcoin.
They generate your Bitcoin address - which serves as your personal 'account number' for receiving Bitcoins.
If you're buying smaller amounts of Bitcoin, you can use any trusted software wallet.
For larger amounts of Bitcoin though, you'll want to use only Hardware or Paper wallets. These wallets aren't connected to the Internet, so they eliminate the possibility of someone hacking your wallet; unless they're actually holding your physical wallet.
To make it easier on you, we've listed some recommended wallets, depending on your device and operating system, at the bottom of this video.
Once you choose your wallet, open it and get your Bitcoin address by Clicking the 'deposit' or 'receive' button in your wallet.
You'll need it later on.
Got your address? Good, you now need to ask yourself a very important question:
How much money do you intend to invest in Bitcoin? Bitcoin is a VERY risky asset.
This means you should never buy any amount you can't afford to lose. It's important to think this through. If this is the first time you're buying Bitcoins, choose an amount that won't affect you financially if Bitcoin were to drop to zero.
In general, we tend to be overly optimistic when we invest, and we forget about the very real possibility of a downside.
The rule of thumb is to never invest more than 5% of your disposable income, or total wealth. Keep in mind that you can always buy less than 1 Bitcoin. One bitcoin can be divisible up to 8 decimal points.
This means that you can buy half a bitcoin, a quarter of a bitcoin, or even one-hundredth of a bitcoin.
Of course, the amount you're going to spend on Bitcoins will lead you to your next step: choosing an exchange.
You're reading: How to buy and sell bitcoins on Localbitcoins
Choosing an exchange is hard work. Each exchange has different rules, accepted payment methods, and fees, along with other factors to take into account.
If you want to avoid the hassle, you can use the "Buy Bitcoin" page, which matches you up with the best exchange based on your location.
If you want to do your own due diligence however, here's what you need to look out for;
The first thing you'll want to check is that the exchange accepts users from your country.
Not all exchanges accept customers from all around the world. The second thing you'll want to check is what payment methods are accepted by the exchange.
Some exchanges accept a wide variety of payment methods, while others accept only wire transfers.
Payment methods that allow the buyer to request his money back, like credit cards or Paypal, will usually be accompanied by higher fees. This is because the seller is taking the possible risk of you cancelling payment after you get your coins.
On the other hand, payment methods that can't be reversed, such as wire transfers and such, are usually cheaper.
The third thing you'll want to check is how much you'll need to pay in fees for your transactions.
There are three kinds of fees: deposit fees, transaction fees, and withdrawal fees.
Each one is different and can affect the total amount of money you'll receive in the end.
Exchange rate is the fourth thing you'll want to be aware of. Some exchanges have low fees, but their exchange rates are higher relative to the competition.
This means that the fees are "hiding" in the exchange rate.
Fifth, you'll want to know your buying limit. Because, your buying limit will depend on your payment method and your identity verification level. If you're looking to buy a large amounts of Bitcoin, some exchanges won't allow it due to their low limits.
Finally, you'll want to check out the exchange's reputation.
Is it well known in the community? How well is the support in the event you get lost in the process?
Have there been a large number of complaints against the exchange? Keep in mind that no exchange is free of negative reviews, but it's important to consider the volume and the content of those reviews.
One important distinction to make is difference between trading platforms and brokers.
Trading platforms are sites that automatically connect buyers and sellers.
This means that you buy from people who've placed sell orders on the site without ever communicating with them directly.
The platform usually takes a small fee for the service.
Conducting transactions on trading platforms like Bitstamp or Kraken is usually the cheapest way to get bitcoins, but often it's not user-friendly. Trading platforms have options like limit orders and stop loss that can confuse news users.
Also, when you place an order, it may not be fulfilled immediately due to a lack of sellers at the price at which you want to buy.
In order to avoid the hassle, you can use a broker.
Brokers are sites that simplify the process by allowing you to buy bitcoin through them at a predetermined price.
When you buy from broker sites, the process is usually much simpler, but it's also more expensive.
In the end, it doesn't really matter if you're buying your bitcoin from a trading platform or from a broker.
What matters is that the company is reliable and that you're happy with the price you're paying,..... How to buy and sell bitcoins on Localbitcoins
Sometimes it's worth it to spend a bit more money in order to finish the process hassle free. As a side note,
If you're looking to buy large amounts of Bitcoin, let's say over $10,000 worth, there are specific exchanges and brokers that deal in these sort of transactions.
If this is the case for you, take a look at the resources section at the bottom of this video.
Now that you know how much you want to spend and you've chosen your exchange, it's time to make the trade.
Sign up for the site you've chosen and complete the registration process. Most exchanges today will have a Know Your Customer process, also known as KYC, that you'll have to go through.
This means you'll need to supply the exchange with some additional information like your ID, a proof of residence, and in some cases even a proof of income.
As Bitcoin has become more and more mainstream, exchanges have become subject to stricter regulations by governments, and in many cases, they're unwillingly forced to request this information from you.
Once you're done with the registration and your identity is verified, you can finally buy your bitcoins.
I hate to break it to you, but the process doesn't end there.
After the transaction is complete, it's highly advised that you move your bitcoins from the exchange into your own personal wallet.
If Bitcoin's history has taught us anything, it's that if you keep your money on an exchange, you don't actually own that money, the exchange does.
Because, if the exchange becomes insolvent or it gets hacked, you're at the risk of losing that money for good!
This situation happened in the past with MT. Gox, and it happened more recently with exchanges like and Bitfinex BTC-e.
Once the bitcoin is in your account, make sure to withdraw them to your secure Bitcoin wallet.
After the coins arrive safely in your wallet, you can proudly say that you've bought your first Bitcoin.
Other options to buy Bitcoins include Bitcoin ATMs.
Bitcoin ATMs are machines that accept cash, also known as fiat money, and send you Bitcoins in return.
Some ATMs allow you to only buy Bitcoins and some will allow you to sell your Bitcoins as well by giving you cash in return.
Many people love to use ATMs because of the relative anonymity throughout the purchasing process.
You don't have to wait for long identity verification processes to finish.
Just enter your money and get your coins instantly.
Bitcoin ATMs are run by companies that usually charge a specific fee for their service, so make sure you're aware of the fees before making the transaction.
If you want to find a Bitcoin ATM nearby use the link in our resource section below.
Before we end this lesson, I want to touch upon one other subject.
Some people will prefer to buy bitcoins from an individual and not in an exchange.
In this case, there are a few things to watch out for:
First, try to see if you can verify the seller's identity.
Some people will want to remain anonymous, and that's fine, but verifying someone's identity will dramatically reduce your risk of being scammed.
Second, try to use some sort of escrow service that will hold your money until the seller sends you the coins.
If that's not possible, then stick to cash. Face-to-face meeting is no longer possible.
TIP: Never use irreversible payment methods like wire transfers before receiving your bitcoins.
Finally, you'll want to wait for the Bitcoin transaction to have at least 2–3 confirmations before considering the deal complete.
Of course, this depends on the amount of money you're exchanging.
Smaller amounts can do with only one confirmation.
Keep in mind that buying from an individual usually involves a lot of uncertainty, and sometimes it's just not worth the few bucks you'll save in the process.
That's it for today's video.
All that's left for you to do now is go and get your first Bitcoin.
You've just read, How to buy and sell bitcoins on Localbitcoins.
Also Read:
As you can see,... How to buy and sell bitcoins on Localbitcoins is not that hard. I hope this article was helpful to you? Let me know in the comment section below.
Related Searches: How to buy and sell bitcoins on Localbitcoins.com . How do I learn how to buy and sell bitcoins on Localbitcoins . How to buy bitcoins using localbitcoins . How to buy and sell bitcoins online on localbitcoins.com . localbitcoins.com sign up . how to sell bitcoin on Localbitcoin . localbitcoins login . localbitcoins wallet . localbitcoins app . localbitcoins live chat . local bitcoin Kenya login . how to buy bitcoin from localbitcoins in south Africa . localbitcoins live chat . best bitcoin wallet . coinbase . binance . etoro . how to sell bitcoins on localbitcoins updated 2021 . localbitcoins review is localbitcoins safe . original-herbs.com . 99 bitcoins . 99bitcoins.com . 5 ways to buy bitcoin with cash or deposit in any country . buybitcoinworldwide . buybitcoinworldwide.com . blocksocial . blocksocial.com . 844bankbtc.com . how to buy on localbitcoins and not get scammed . localbitcoins quora . localbitcoins reddit . Paxful.com . how to cash out bitcoin . bitdegree.org . fxempire.com . localbitcoins review 2021 . nairaland . localbitcoins nairaland . localbitcoins quora . localbitcoins pinterest . bitdeal.net . wormswell.com . bestbitcoinexchange.io . g2.com . trade-leader.com . bitcoin.com . bitcoin cash . how to buy bitcoin cash using local bitcoin . blockchainappfactory.com . atomicwallet.io . truemiller.com . bitcoinmarketjournal.com . wikijob.co.uk . Bit coin . How to buy bit coin in nigeria . Localbitcoin Nigeria
Post Title:

How to Trade Bit Coin on Localbitcoins | Localbitcoins Review 2021