How Can I Buy Shiba Inu Coin - How do I buy Shiba inu coin
how to buy and sell shiba inu coin online
As of the time of writing this article, Shiba Inu coin can be bought on cryptocurrency exchanges such as;
Binance.com
and Huobi.com

In this tutorial, I'll be showing you How to buy Shiba Inu coin:
On Binance

On Huobi

On Trust Wallet
Shiba Inu Price Prediction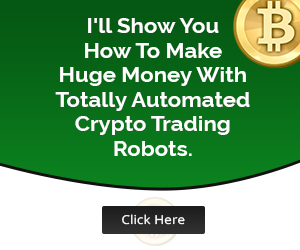 ALSO READ: Remitano Nigeria - Cryptocurrency Trading
How Can I Buy Shiba Inu Coin on Binance:
Step 1: Create an Account on Binance (you'll get 10% off your trading fees if you Sign up using my link)

Step 2: Click on 'Wallet' in the Menu section of the Homepage
Step 3: Scroll down the drop-down menu and Click on 'Fiat and Spot'
Step 4: Type in 'Shib' in the Search box located towards the upper-left corner of the screen.
Then scroll down and Hover over
'Trade' button
at the lower-right of the screen.
You'll see two different trading pairings that you can use to buy Shiba (that is,
SHIB/BUSD
and
SHIB/USDT
) - choose the one you want to use.
Step 3: Where the bigger arrow is pointing, in the image below, Enter in the amount of SHIBS you want to buy, then hit on the Green 'Buy SHIB' button below.
That's it friend,..... You've now successfully bought your first Shiba Inu coins.
To sell your Shiba inu tokens, follow the same exact process. But click on the Red 'Sell SHIB' button instead.
How To Buy Shiba Inu Coin On Binance:


How To Buy Shiba Inu Coin on Huobi:
How To Buy Shiba inu Coin on Trust Wallet:
What is Shiba Inu Coin?
Shiba Inu token was created in August 2020, but it has recently surged to extreme highs as a result of Dogecoin's popularity.
With Elon Musk riding the wave for Dogecoin, many investors are on the lookout for the next great thing.
And, with so many altcoins and meme currencies riding on the coattails of the bigger cryptos, a slew of copycat coins emerged.
However, some of them do have interesting technologies.
Keep in mind that Dogecoin was created as a joke,...
Dogecoin's developers never meant for it to become so popular.

And there's no future for major plans or exchanges, meaning that in theory for the meme coin space, there is room, I think, for a token to take the top spot that has a good technology underneath it, which is one of the reasons that I think we're seeing a lot of Altcoins flood the market.


Some of them are scams, but there are a few that are very interesting and have cutting-edge technology.
The fact that it isn't the first meme coin in the crypto realm is its lone flaw.
It could not have the clout that comes with being the first to market.
But, having said all of that,
Shiba Inu's mission is to assassinate Dogecoin.
And, with a year-over-year increase of over 2,000,000 percent, who knows... it could end up rising rather significantly.
As a result, it's a force to be reckoned with.
And, according to the white paper, the coin is a deflationary coin, meaning it starts with a maximum circulation of one quadrillion tokens, or 1000 trillions, and then burns it down.
They "burned" half of it and gave it to Vitalik Buterin, the inventor of Ethereum.
The other half was sent to Uniswap with the keys thrown away, implying that no developer has any tokens.
Vitalik accomplished something incredible, but at the same time, he caused a market panic.
He contributed a billion dollars worth of Shiba Inu to the India COVID relief fund, but he did so before making the announcement.
As a result, the market panicked and cryptocurrencies were sold off.
So he has the ability and it has been demonstrated that he can move Shiba Inu about, even if it is for a good purpose, and that he can move Shiba Inu over the world.
And it's that increased circulation that I believe will keep Shiba Inu from reaching $1 or $0.01, because you need the circulation to fall in order to increase the price based on the current average crypto market caps.
So, what caused it to increase in the first place?
From August through early this year, the Shib currency existed in relative obscurity, until a boom in interest in Dogecoin prompted traders to look for the next great thing.
Dogecoin's success - which is a combination of Elon Musk, Twitter, Reddit, YouTube, and several news pieces talking about the coin and citing Shiba Inu as a copycat coin to the almighty Doge - has undoubtedly aided Shib's development.
To be honest, Dogecoin's spectacular rise may be related in part to the fallout of the GameStop debacle in March, when all of the individual retail traders who drove the game's booming short, moved to the joke cryptocurrencies to find the next great thing, and began focused on Dogecoin.
Since then, the price has risen steadily from an average market cap of around $7 billion to around $70 billion at the time of filming, with a lot of movement from Elon and Tesla at the moment removing Bitcoin rumors and Elon Musk tweeting the question of whether Tesla should start accepting Dogecoin as payment for Tesla cars.
If it happens, we can expect a lot more growth in the future.
So, because the Shiba Inu coin and Dogecoin are partially linked in popularity, one might boost the other, but if Dogecoin flops, it could have the reverse effect on Shiba, as investors hunt for a new coin that isn't Dogecoin to try and get into the rising price.
Obviously, this is all conjecture, but it is an intriguing theory.
So, why is it currently declining?
Well, the Sheep token has risen from around zero to 0.000030, which may not seem like much, but it is a 30,000 percent increase in just one month, which is insane.
So, as with anything that increases so quickly and by that much, with seven to eight billion dollars pumped into it in such a short period of time, part of the euphoria will fade as a new normal or baseline emerges.
So this is when we begin to see what is known as the correction, which is exactly what is going on right now.
It can happen with any stock, cryptocurrency, or investment traded on a public exchange.
So that's the first factor.
The second factor, in my opinion, is the recent scandal in which Vitalik Buterin, the Ethereum co-founder, was handed 50 percent of Sheep's circulation to hold on to and transferred over a billion dollars' worth of tokens.
This resulted in a massive market panic and a massive sell-off of Shiba Inus.
However, it was later revealed that, because the money was allegedly provided to him without his authorization, he decided to put some of it to good use and transferred some of it to the India virus relief fund to help with the current problem.
It's a very nice gesture on his part, but we can't overlook the fact that with a value of over 1 billion - or 1/7 of the current market cap - it's one of the world's largest donations.
To put this in perspective, in 2020, Jeff Bezos, the CEO of Amazon and one of the world's wealthiest men, gave away 10 billion pounds to charity over the course of the year.
The price hasn't recovered as much since this payment, but the relief fund that received it stated on Twitter that they would treat the money with care and sell it out judiciously so as not to harm Sheep and its worth.
But, at the end of the day, that was a sizable payment that has accomplished a number of things, including garnering a lot of news and attention for the donation, as well as demonstrating that Shiba Inu isn't simply another meme coin.
So it'll be fascinating to see how the Doge settles on this one; in any case, we're obviously at a reflection point at the moment, since the coin has been pretty stable and hasn't serviced nor crashed since the correction over the previous week.
So, depending on what happens next, the coin's future moves could be determined.
If its value rises and another surge occurs,
I'm sure there will be a slew of other news pieces and YouTube videos covering the coin, exactly like this one, fueling part of the growth and putting it on the map.
Similarly, if it crashes, although being a terrific moment to buy, it may end up putting Shiba Inu in the background for a long time.
So, how much is it worth?
In its whitepaper and on the surface, the Shibcoin has some extremely fascinating intentions
Shiba was founded with a greater purpose than Dogecoin, so it's definitely a superior coin technically and on the surface, but the real test will be if it can maintain its value and media attention over time.
They're working on an art NFT exchange, a wallet, and a lot more.
As a result, contrasted to Dogecoin, which was established as a joke by its inventors, this might make the coin very commercially feasible.
And they've both stated that they never expected or intended for the coin to become so valuable.
It's also worth noting that the craze with meme coins like Shiba isn't naturally occurring; rather, it's a societal phenomena that has erupted in response to Vietnamese currency.
And in a world where Bitcoin is worth over $60,000 a coin, this is incredibly exciting.
The next big item is on everyone's mind.
And the fact that all of the meme coins are under $1 makes them incredibly tempting.
That is how meme coins function to build a community that is incredibly loyal to the coin.
And, like Dogecoin, its value climbs with time, despite the lack of super-smart technologies like smart contracts or slick payment systems.
The current circulation of the Shiba Inu token is one of the biggest obstacles it faces.
The coin is a deflationary coin, as previously stated.
So they start with a quadrillion tokens and burn them down gradually.
The fact that they awarded Vitalik Buterin 50% of the circulation, which implies 50% of the coins are controlled by one individual, is one of the major hazards that I believe will deter a lot of people from using this coin.
And that goes completely against the spirit of cryptocurrency.
It's supposed to be decentralized and not controlled by a single government person or agency, but that's exactly what we have with Shiba Inu right now.
And it will always pose a risk.
I can only presume they gave him 50% of the circulation since they assumed Vitalik Buterin would never use it, but unless I'm missing something, they should have burnt the tokens because it goes against the value of a cryptocurrency.
With that stated, if the circulation drops a few hundred trillion more over time, it will help the price climb slightly.
Take 1 cent for the value of SHIBA INU if it had the same market cap as Dogecoin at the moment, which is around $70 billion.
To reach $1, we'd need to reduce the number of coins in circulation to around 7 trillion, and to reach $1, we'd need to reduce the number of coins in circulation to about 70 billion.
I suppose 70 billion is still a lot when compared to Bitcoin's 21 million, but it would mean a 98 percent reduction in coin supply from today's 400 trillion to 7 trillion.
What isn't evident right now is how quickly the SHIB will be consumed over time, because only then will we be able to calculate and properly comprehend how long it will take to deplete that supply.
I believe that a large portion of this will necessitate a large number of people using the Sheep exchange to bury their tokens, resulting in these various sets of new tokens.
Will Shiba Inu Surpass Dogecoin in Market Cap?
Well, it's possible that I wouldn't be able to sit here and say yes or no, but it's all a game and no one really knows.
We have no choice but to examine their thoughts on the art of the possible.
What's more, for both coins, what's practical.
Dogecoin is now struggling to reach $1.
But it's quietly gaining traction, and Elon Musk could soon introduce it as the next Tesla money.
Investors, on the other hand, may turn their backs on Dogecoin after a while and look for the next great thing, which I believe Shiba Inu does have going for it.
The white paper contains a lot of exciting ambitions, and the Shiba Inu token is being used to develop some extremely cool technology.
As a result, it might quickly transition from being a meme or a coin to becoming an economically viable token.
Facts about the Shiba Inu:
Shiba has surpassed 100,000 Twitter followers as of April 29th, representing a 2 million percent increase from its inception!
Shiba token is one of the most well-known meme currencies to have appeared on the scene.
It has been added to the Binance exchange.
So,...
Will the shiba token ever be worth a dollar?
For the time being, not even Dogecoin has done it. They've come close after hitting a high of roughly 74 cents, but we'll have to wait and see if the coin will break through to the almighty one dollar mark.
Instead, this could be the impetus it requires, but we just do not know at this time.
At the moment, Shiba Inu has just around 400 trillion tokens in circulation.
So, even with a big market valuation, this is just too many coins to ever hit one dollar.
Thank you for taking the time to read this.
DISCLAIMER: I am not a financial adviser nor am I giving financial advice. I am sharing my opinion based off speculation. You should not take my opinion as financial advice. You should always do your research before making any investment. You should also understand the risks of investing. This is all speculative based investing.
Also Read:
Related Searches: shiba inu coin buy . how to buy shiba inu coin on binance . how to buy shiba inu coin in trust wallet . shiba inu coin price prediction . how to buy shiba coin on coinbase . shiba inu coin robinhood . how to buy shiba coin in us . buy shiba inu coin usa . benzinga . benzinga.com . shiba inu benzinga . tomsguide . tomsguide.com . coinjournal . coinjournal.net . nj.com . shib . 1 shib . shib to dollar . shib to usd . shib to naira . yourstory . yourstory.com . newsweek.com . iphoneincanada.ca . how to buy shiba coin in nigeria . how to buy shiba coin in india . how to buy shiba coin in canada . how to buy shiba coin in kosovo .
how to buy shiba coin in singapore .
how to buy shiba coin in slovenia .
how to buy shiba coin in kosovo . how to buy shiba inu in australia .
how to buy shiba coin in united states . how to buy shiba coin on coinbase . how can i buy shiba inu coin . how to buy shiba inu coin on coinbase . how do i buy shiba inu coin . how to buy shiba inu coin on crypto.com . shiba inu coin price . shiba inu price . shiba coin price . how to buy shiba coin trust wallet . buy shiba inu coin . shiba inu coin how to buy . shiba inu crypto . how to buy shiba inu . how to buy shiba coin . how to sell shiba coin . dogecoin . shiba inu binance . shiba inu coin binance . shiba inu coin prediction .
how to buy shiba coin in estonia .
how to buy shiba coin in netherlands .
how to buy shiba coin in puerto rico .
how to buy shiba coin in austria .
how to buy shiba coin in malaysia .
how to buy shiba inu coin in india .
how to buy shiba coin in kuwait .
how to buy shiba coin in switzerland .
how to buy shiba coin in romania . shiba inu coin exchanges . best shiba inu exchanges . shiba inu exchanges in nigeria . shiba inu exchanges in india . how to buy shiba inu coin on uniswap . where can i buy shiba inu coin in usa . where to buy shiba inu coin in usa . where to buy shiba inu cryptocurrency . where to buy shiba inu coin in nigeria . How to buy Shiba Inu Coin in Nigeria
Post Title: How Can I Buy Shiba Inu Coin - How Do I Buy Shiba Inu Coin